One of my main motivations for coming to work every day (and doing so in an upbeat mood) are the snacks I keep at my desk (is that sad? perhaps). I love to snack. In fact, I've noticed that almost any time someone approaches me at my desk, more often than not, I am with snack in hand.  But how am I able to live a sedentary desk lifestyle, while at the same time stuffing my mouth with snack after snack?
I guess ideally the object of the game is to choose healthy snacks. While admittedly, I'm not the best at this, with the start of the new year I've made it more of a priority to choose healthier snack options. I figured I'd share some of my favorites, in case you are starting to get bored with your current go-to's.
Coffee—I start every work day off with a cup of coffee. I look forward to getting to work so that I can make my cup and enjoy it as I check my emails. Coffee sure ranges in strength and in flavor, so I've found that my absolute fave is the Don Francisco's Vanilla Nut K-cup. So. Good. [must be consumed with flavored creamer for optimal taste]
Flavored Green Tea—you can find this at Trader Joes! I believe they have an unsweetened pomegranate blueberry flavor. I like drinking it cold with ice! There are antioxidants in it too!
Recently I've come across an adorable and healthy snack that I'm rather excited about! Both Target and Walmart carry these mickey-mouse shaped snack packs called "Foodles"—with compartments for apple slices, some cubes of cheddar cheese, and a few mini salted pretzels. I always eat the apple slices with crunchy almond butter from Trader Joe's. It's healthy, tasty, and satisfying all at once. I feel good because I'm eating fruit and protein in the same snack. These also come in different snack combinations: such as celery, peanut butter, and raisins, or yogurt, granola, and apple slices.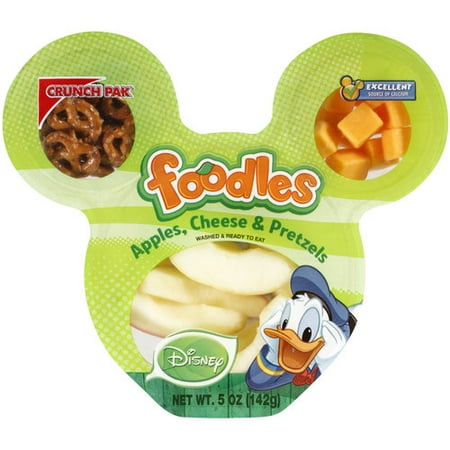 Oranges. Straight up. I buy these from the grocery store and slice them up for easier eating. There is nothing more delicious than a juicy and sweet orange as a mid-morning or afternoon snack. I feel great eating oranges because I'm warding off sickness with the vitamin C (including scurvy, I like to tell myself…ahoy).
Lara Bars ooh yes. I consider these bars as more of a treat, since they are sweet and higher in calories for their size. They are the perfect snack to satisfy a sweet tooth. Every flavor of the Lara bar is made with only a few simple whole and natural ingredients. My favorite is the peanut butter chocolate chip. Ingredients include: dates, peanuts, semisweet chocolate chips, and sea salt. That is literally all. I have also heard that the chocolate chip cookie dough is good, as well as the apple pie.
Nuts & Trail Mixes. I really like cashews, macadamia nuts, and pecans. The trio of delicious. Mix them with raisins, cranberries, peanut butter chips, coconut flakes, etc. and you're golden.
Yogurt. I love to enjoy yogurt in the afternoon (at about 3-4pm). Flavors of choice are strawberry, peach, mocha, chocolate, french vanilla. While I know Greek is best, I tend to go for low-fat. In the off chance that I do choose to go for the Greek, I usually get the Chobani Flips type. These kind come with mix-ins that add a little something extra.
Hard-boiled eggs! Every once in a while I bring 1-2 along with me. I lightly salt them and pop 'em in! They are yummy and full of good protein and nutrients to power you up.
Fruit Leather. They come in all different fruit types, and are a great little pick-me-up when you're on the run. Pop one in your purse since they're super slim, and you'll never find yourself out and about and shaking with hunger.
They say it's good to eat small snacks throughout the day, to keep your metabolism going. Well, of course that's only true if you're putting healthy food inside of you. I know that sometimes we all go through periods of healthy and unhealthy eating. I hope that these ideas are helpful for you if you're looking for some new snack ideas. Feel free to share any good ideas that you might have as well!
Thanks for reading!
xx allie